Aina & Jan-Aage Torp ministered on Sunday in 3 services at the 500 strong Cathedral of Life Church in Canton, Ohio, pastored by Dana & Nan Gammill. The church received their message with great openness. -But we were impacted ourselves, says Aina Torp.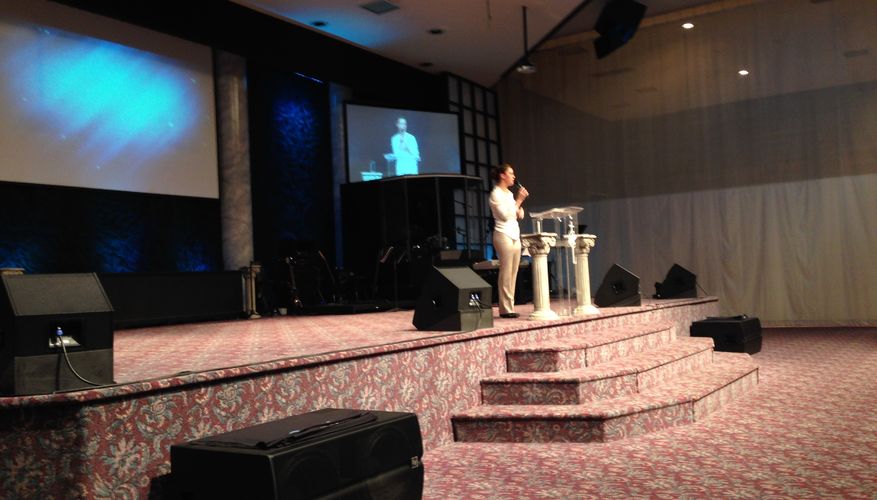 Aina ministering in Cathedral of Life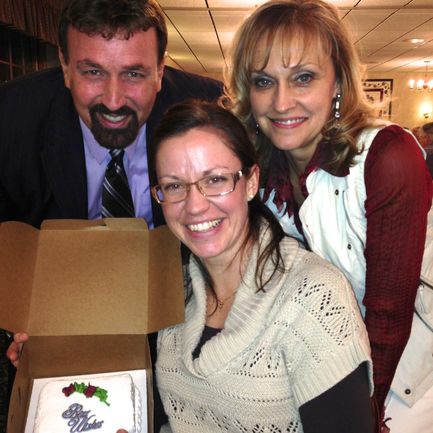 Aina celebrated her birthday on Saturday in Amish country together with pastors Dana & Nan
Dana and Jan-Aage have been developing a relationship for around 10 years, both being members of International Coalition of Apostles (ICA). -But I was still surprised when he suddenly one year ago invited Aina & me to minister in Canton. When it finally happened, this has been a great experience for us! We are inspired by the soundness and vibrancy of this church, say both Aina & Jan-Aage.
Cathedral of Life was founded in 1984 by Rev & Mrs Herschel Gammill, who still are actively involved in the church. 15 years ago, the leadership was handed over to Dana. Now the church has become a multicultural congregation, serving the community in practical ways.
Especially "The Inn at Belden Village" catches the eye. It is "A Senior Assisted Living Residence", where some 100 elderly live in beautiful accommodations in a compound beside the sanctuary. Everything is top-class, and the elderly are cared for with love and utmost attention to quality in every way. -It is our way of serving people here at Cathedral of Life, says Nan Gammill who is the Executive Director of "The Inn".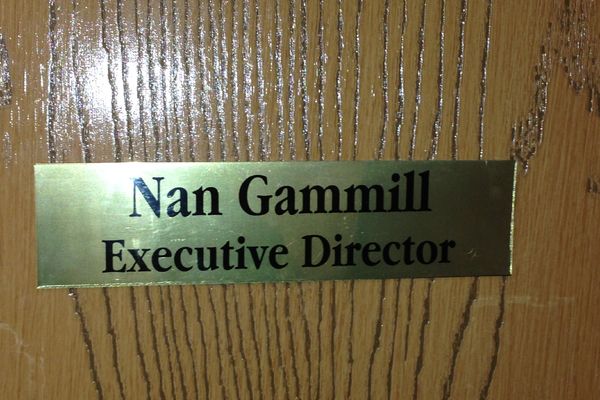 The office of Nan Gammill
-I wish people in Norway could have such a place when we grow old, say Aina & Jan-Aage. -Norway is so rich in money, but we treat the elderly so half-heartedly.
The church serves the youth and families of the Canton area through their social and evangelistic outreaches, and have a strong discipleship emphasis.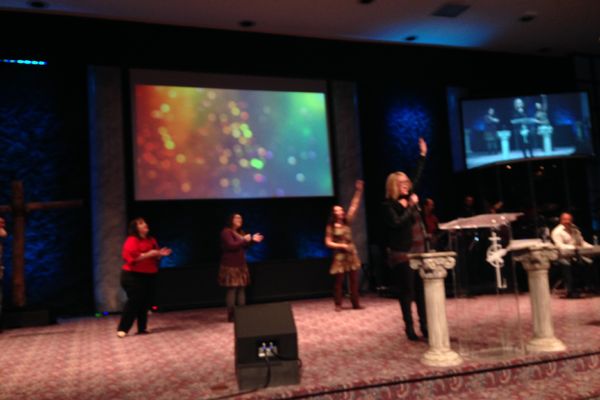 The powerful worship at Cathedral of Life is led by Dede Gammill
-I am impressed by their administrative strength, says Jan-Aage, who has been giving a renewed focus on this in Oslochurch for the past months. -We are learning a lot from pastor Dana and his staff, particulatly his administrative pastor and son, 23 year old Mike.
The heartbeat of Cathedral of Life is world missions. Dana & Nan love the nations, having ministered extensively in Nigeria, South Africa and Ireland, plus many other nations. Norway will soon also be on their map.
In the services on Sunday, Aina & Jan-Aage ministered on the life of Hezekiah, on the generations, on restoration, and on missions. The response was overwhelming.