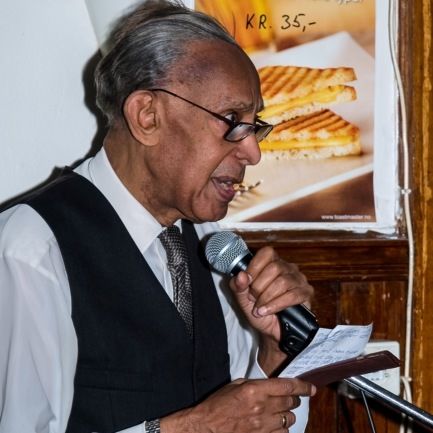 Emanuel Minos
Read this powerful account of Dr. Emanuel Minos´prophecy to Jan-Aage Torp in 2001.
In September 2001 the phone rang at pastor Jan-Aage Torp's home. It was Dr. Emanuel Minos, who went straight to the point: «Jan-Aage, you know how cautious I am about conveying prophecies, because I have seen so much abuse. But I am led by the Holy Spirit to say to you that you are to build up an international church in Oslo which by God's grace wil have the same impact and power as Kensington Temple in London. You shall not fear, for the Lord will lead the work forward. This is the destiny that God has for you, Jan-Aage. The best lies ahead of you!»
Photo above: Emanuel Minos speaking to Jan-Aage Torp.