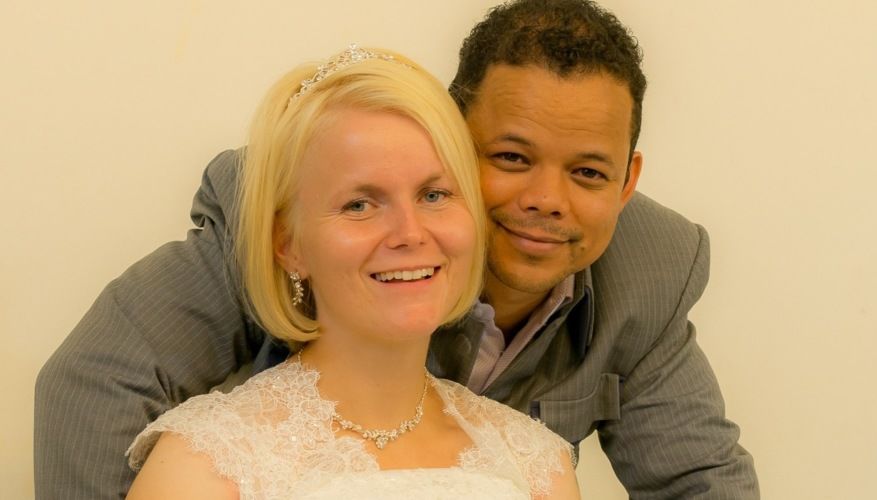 Photo: Tor H. Lanton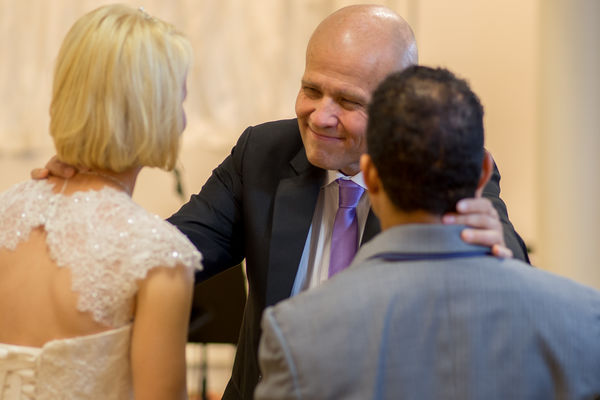 Photo: Tor H. Lanton
In a moving ceremony on Sunday evening in Oslochurch, Eugene Ian van Wyk & Marie Hagen became "the van Wyks".
Pastor Jan-Aage Torp performed the ceremony in English, translated by Mailen Lanton, a ceremony which one of Marie´s work colleagues labelled as "magic". There were people in attendance from families and friends, and regular church people of many nations in the spacious Hanson Hall.
Pastor Aina Torp was Marie´s Maid of Honor, and Marie´s brother, Ståle Hagen, was the Best Man.
The van Wyks have now moved to Windhoek, Namibia.