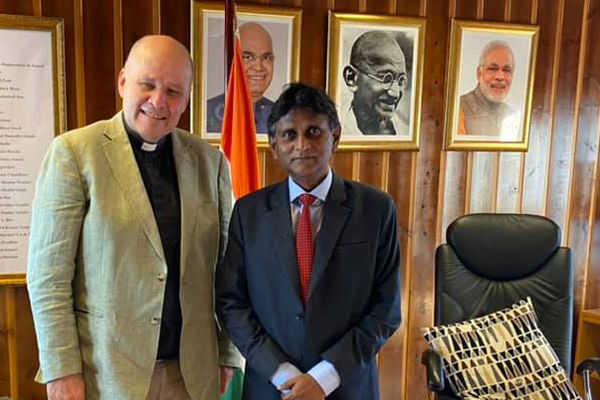 Today, Pastor Jan-Aage Torp was invited to have a meeting with H.E. Ambassador Dr. B. Bala Bhaskar of the Republic of India.
«It was fascinating!» exclaims Torp who has many Indian friends worldwide.
They discussed various issues, ranging from the positive relationship between our nations, business cooperation, religious tolerance, and more.
This initial meeting will be followed up with more meetings.