Several pastors, priests and concerned Christians in Oslo have this afternoon been gathered in Markus kirke for a session on being "Together for Oslo". Our pastor Jan-Aage Torp rejoiced in being present together with several of Oslo´s Christians. Today´s event is a part of the Jesus Festival which is held by Jesus Church, led by pastor-couple Stephan & Anne Christiansen.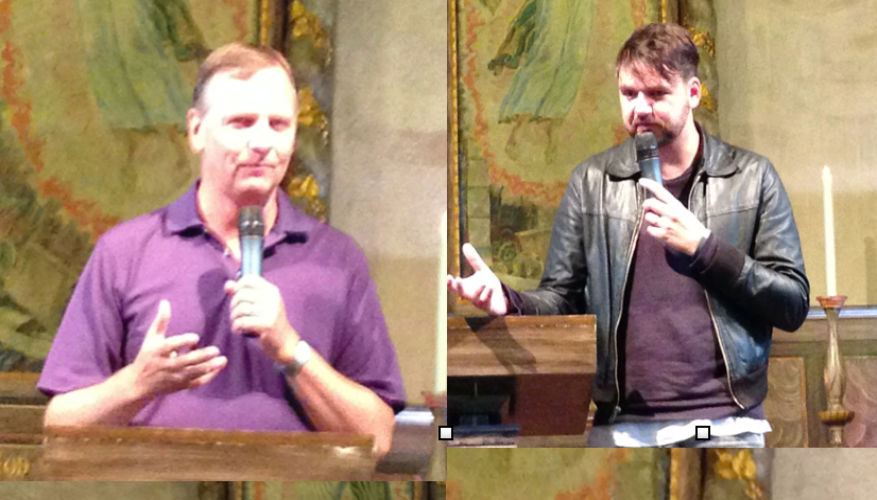 In the panel were several pastors. In addition to the pastors in the photo montage were also Ketil Fagervik (Misjonskirken) and Andreas Hegertun (Filadelfia).
Torp reports on his Facebook-page:
"I have enjoyed a two hour session at Jesus Festival, hosted by Stephan & Anne Christiansen of Jesus Church, in which they invited several pastors and priests of congregations in Oslo to share about their vision and calling.
On the photo montage, clockwise from top left: 1) Trond Løberg, vicar of Mortensrud kirke in Oslo, sharing his passion for our city! 2) Andreas Hasseløy, pastor of Oslo's newest church, Intro, sharing about their calling and values. 3) Betty Lee, pastor of Living Waters Church in Ellingsrud kirke in Oslo ("Levende Vann" a migrant church), giving a passionate plea for rebuilding the spiritual walls around Oslo #Nehemiah. 4) Maria Bjørdal, priest of "Storsalen", an evangelical-lutheran church in downtown Oslo, sharing about bringing the gospel to the needy."