Pastor Aina Torp gave a powerful teaching on the life and effect of King Hezekiah in our church service on Sunday.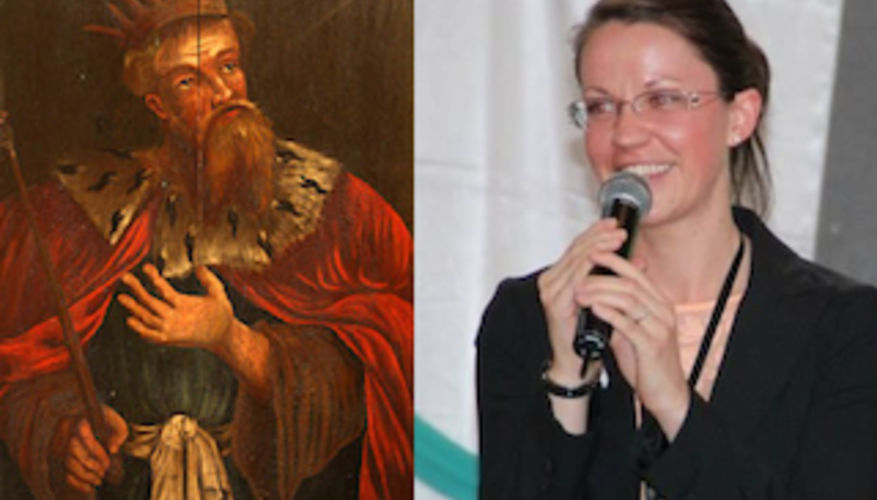 King Hezekiah on a 17th-century painting by unknown artist in the choir of Sankta Maria kyrka in Åhus, Sweden (Wikipedia)
Pastor Aina presented the story of the mighty king of Judah as it is narrated in several Old Testament texts, with special focus on 2Kings 18:5-8: "Hezekiah trusted in the Lord, the God of Israel. There was no one like him among all the kings of Judah, either before him or after him. He held fast to the Lord and did not stop following him; he kept the commands the Lord had given Moses. And the Lord was with him; he was successful in whatever he undertook. He rebelled against the king of Assyria and did not serve him. From watchtower to fortified city, he defeated the Philistines, as far as Gaza and its territory."
The sense of God´s inspiring and challenging presence was tangible on Sunday.
Gabor Dobos led the cogregation in a team prayer for local, national and international needs and opportunities.