Our missionary to Thailand, Anna Kristensen, was promoted to glory on Monday, August 4th.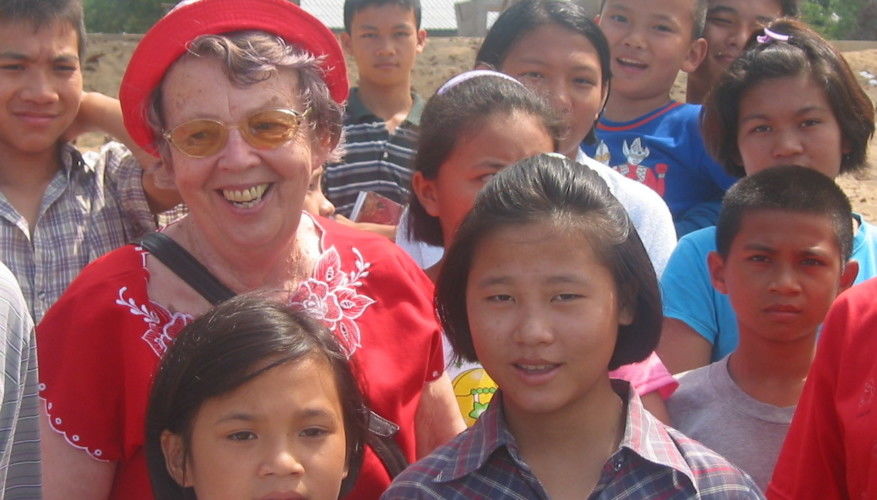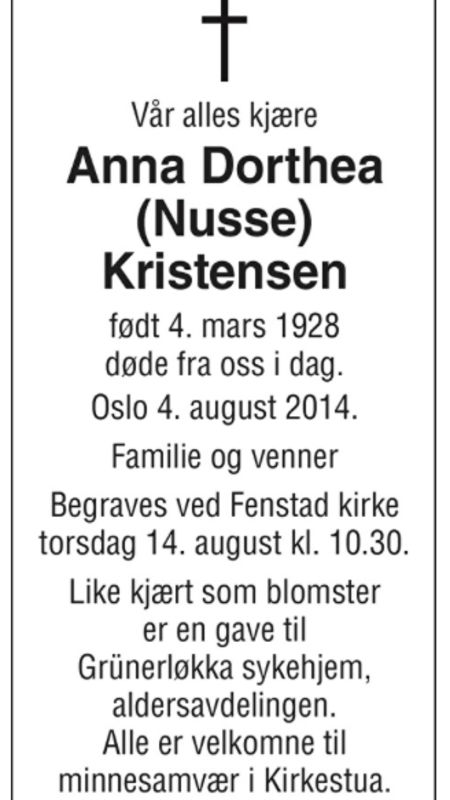 Anna Kristensen was born on March 4th, 1928, and grew up at Nes in Romerike.
At an early age she became a part of Fenstad Pentecostal Church, and she was sent as a minister from Evangeliesalen Oslo in 1952. In 1962 she was sent to Thailand as a missionary for Fenstad Pentecostal Church and Evangeliesalen Oslo in combination. From 1991, Seierkirken Lillestrøm took over as the sending church, and this responsibility was taken over in 2001 by Oslochurch. All the time she belonged to Pentecostal Foreign Mission of Norway (PYM). In 2007 she ended her missionary service because of weak health. The past years she has received good care at Grünerløkka home for the elderly in Oslo. Her nephew, Reidar Sannerud, has taken good care of her on behalf of the family.
In the family she is known as "Nusse". In Oslochurch she is "tante Anna" (auntie). And in Thailand she is "ma´am Anna". Everywhere she was valued because of her loving personality and warm heart. Always with a good smile.
Her strong Christian conviction came during her teens, and she never was afraid of giving a bold account of Jesus Christ.
She will always be remembered in Thailand and Norway as the director for many years of Happy Home orphanage in Bangkok. Hundreds in Thailand will always think of her as their mama.
In 1992 she was arrested by Norwegian police for a peaceful prayer vigil against abortion at Aker Hospital, and she boldly went to jail. -I love the children, whether they are born or unborn, she declared until her death.
The funeral will be held at Fenstad Kirke on Thursday, August 14th at 10:30am, and afterwards there will be an open memorial service at "Kirkestua". Address: Fenstad Kirke, Huservegen/Husarveien 35, Fenstad, Nes på Romerike.
We declare peace over Anna Kristensen`s warm, good and strong memory!
(Some of the photos in the photo gallery below were taken by Tor H. Lanton)