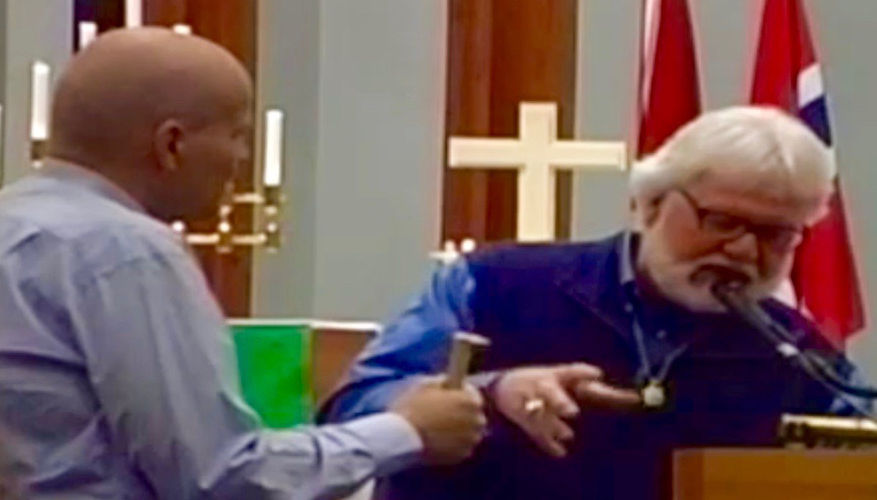 Apostle-prophet Chuck Pierce prophesied over us in Oslochurch in January 2016, and this has led to extensive change and effective action.
In Oslochurch we prophesy when the Holy Spirit lays it upon us.
On Sunday, we prophesied again, this time over a sister in the Lord. Specific promises and challenges. I do not doubt that she will follow what the Lord leads her to in months and years that lie ahead.
But what if prophecy becomes a game, a drill that is not meant to be fulfilled, or simply leads to other charismatic games or exercises? An endless play....
«Prophetic activation»
Through the past 30 years, the Body of Christ worldwide has been provided with a fantastic, practical teaching in prophesying, so-called «prophetic activation». During the course of these years we have received the best of this, and we have had such practical teaching in our church. We believe in this, and we intend to continue to encourage prophecy.
God´s Word challenges us to have a proactive attitide and expectation to prophecy. Prophecy does not go along well with a passive attitude. See what the Apostle Paul says:
«Follow the way of love and eagerly desire gifts of the Spirit, especially prophecy» (1Corinthians 14:1).
Mistakes
But don´t mistakes occur in the name of prophecy? Of course! That is why we need to do what the Apostle Paul says:
«Two or three prophets should speak, and the others should weigh carefully what is said. And if a revelation comes to someone who is sitting down, the first speaker should stop. For you can all prophesy in turn so that everyone may be instructed and encouraged. The spirits of prophets are subject to the control of prophets. For God is not a God of disorder but of peace—as in all the congregations of the Lord's people.» (1Corinthians 14:29-33).
Accurate
In Oslochurch we have been given grace to prophesy, to learn from mistakes, amd to be capable to both receive admonition, encouragement, comfort and guidance through prophecy. We have become accurate - by the grace of God. We see that prophecy over our church and ministry is fulfilled in our lives and before our eyes. That is why we say with the Apostle Paul:
«Do not treat prophecies with contempt» (1Thessalonians 5:20)