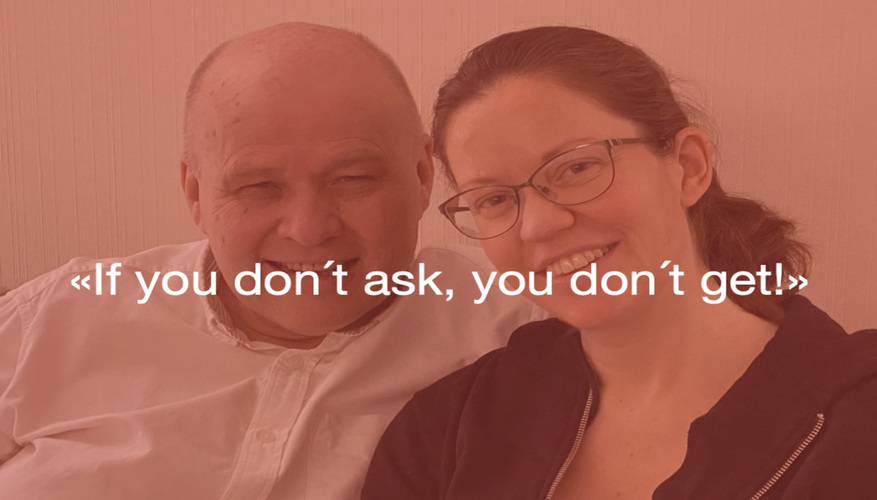 Oslolkirken has been blessed by God during the past four months to enter into a deeper life of prayer. Our prayer meetings are something we long for every day because of the presence of our Almighty God, but nottheleast because we know that are prayers are being answered.
Is the assurance of answered prayers due to our own goodness?
Actually no.
The reason is simple: We actually pray!
Mishmash of prayer
Through the years I have been through countless «prayer meetings» where there is little or no prayer.
Instead there have been a mishmash of long teachings and exhortations about prayer; or personal prophesies about what God has planned for every one; or beautiful music and song that speak about the greatness of God.
But there has hardly been any effort to pray.
«You do not have, because you do not ask»
The Epistle of James says it clearly (James 4:2-3):
«You do not have, because you do not ask. You ask and do not receive, because you ask wrongly, to spend it on your passions».
James states it as bluntly as it can be said.
Many Christians say that «God knows my thoughts already, so we don´t have to tell Him our needs».
But that is rubbish!
If you want your marriage and family problems resolved, ask God specifically. Give Him the names of everyone involved. Tell Him what you think are the reasons. If He wants to correct your words, He will! Don´t worry
Selfish Prayers
James also warns against selfish prayers_ «You ask wrongly, to spend it on your passions».
But again: Don´t worry! God will correct you while you are praying, so that your heart will be open for His perfect will.
Remember the powerful truth in Isaiah 55:8-9:
«For my thoughts are not your thoughts, neither are your ways my ways, declares the Lord. For as the heavens are higher than the earth, so are my ways higher than your ways and my thoughts than your thoughts».
The life of prayer means that our lives are given voluntarily to God every day, knowing that His ways and thoughts are the best.
Prayer of Agreement
Aina & I recommend that every prayer meeting and conference should put people together in pairs. Not for smalltalking, hugging, telling jokes. Not for prophesying. But for prayer. Specific prayers. Honest prayers. Personal needs. Not just: «Save every person on earth, God!» Not: «Bring revivial, and bring it NOW!» Etc, etc.
When two people agree in prayer, they don´t have to agree intellectually, but they have to agree to support wholeheartedly the prayer of the other.
Matthew 18:19-20 states this emphatically:
«Again I say to you, if two of you agree on earth about anything they ask, it will be done for them by my Father in heaven. For where two or three are gathered in my name, there am I among them».
Joyful Prayer
When Oslokirken gathers for prayer, we are joyful and expectant because we KNOW that God is our good Father who gives His children the best gifts.
Jesus gives an insightful teaching about God´s ways in Matthew 7:7-11:
«Ask, and it will be given to you; seek, and you will find; knock, and it will be opened to you. For everyone who asks receives, and the one who seeks finds, and to the one who knocks it will be opened. Or which one of you, if his son asks him for bread, will give him a stone? Or if he asks for a fish, will give him a serpent? If you then, who are evil, know how to give good gifts to your children, how much more will your Father who is in heaven give good things to those who ask him!»
This is the reason why people flocked around Jesus 2000 years ago, and we still do in 2021.
Let us become people of prayer. Not just talkers about prayer.