Restoration Oslochurch is slowly and steadily growing in quality and quantity. This was very evident on Sunday as Aina Torp and Gabor Dobos led the church in a focus on the Biblical message of "Shalom".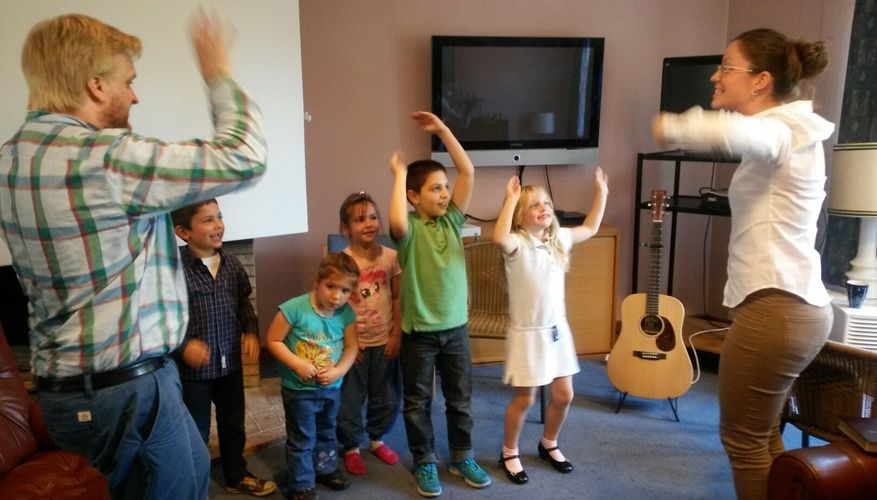 Aina leading the children in joyful praise pn Sunday
Pastor Aina Torp based her teaching on John 14:27 "Peace I leave with you; my peace I give to you. Not as the world gives do I give to you. Let not your hearts be troubled, neither let them be afraid."
In English and Norwegian the word "peace" means the absence of civil disturbance or hostilities, or a personality free from internal or external strife. -But the biblical concept of peace is larger than that, and rests heavily on the root «slm», meaning to be «complete», or to be «sound», she underscored.